.
Enjoy an elegant five-course dinner and open bar with friends and San Luis Obispo Master Chorale enthusiasts at the iconic Pismo Beach ristorante Guiseppe's Cucina Italiana.
Guests of honor are Maestro Thomas Davies and Susan Davies.
Diners will be treated to musical entertainment in the style of Neapolitan songs, performed by singers Mary Sue Gee, soprano and George Gorrindo, tenor.
The date for The First Fabulous Fundraising Feast is September 9, 2018, from 5:30 to 9: 30pm.The cost is $200 per person.
How to get your tickets:
Option 1 – to pay with credit card or Pay Pal, visit Brown Paper Tickets. Follow instructions on the event page, named "The Premiere."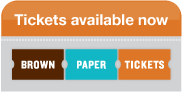 Option 2 – If you wish to pay by check, please fill out the form here and mail with your check to San Luis Obispo Master Chorale, P.O. Box 3318, San Luis Obispo, CA 93403
Please note: Changes have been made to the ticketing payment plan. The $40 Reservation Fee is no longer necessary. Please make sure your payment – IN FULL – is received by August 1, 2018. A portion of the ticket price is tax-deductible.
Join us for a night of fine dining, fun, and music and show your support of the San Luis Obispo Master Chorale!
Glad to see that they are doing this! Go and hear this….. It's wonderful!
A fabulous performance. Our family really enjoyed the San Luis Obispo Master Chorale. Sweet music to our ears!
---
Thank you to our Media Sponsors  –  
---
Your regular Amazon shopping can benefit San Luis Obispo Master Chorale.
5% of eligible purchases will be donated to San Luis Obispo Master Chorale when you sign up with Amazon Smile.  –